In my magical dream land, clothing would come out of a "hole in the wall" 4-8 times a year, like in Scott Westerfeld's "Pretties" (SO Good! Check it out!)
Normally this time of year, I would be transitioning from some winter to mostly spring.  Instead, due to this insane non-winter, and early summer, I am trying to piece together a spring/summer wardrobe in April.  I want to forget the usual spring staples – it's mostly too, too hot and most spring clothes feel too precious because, let's face it, the tulips have bloomed and gone- but some of them still work and it just feels wrong to put on white before labor day and try to make sandals work in my extremely conservative work environment.  So this year, it's sum-ing time.  I have mostly gone through my closet (I need to check out my back up/off season/might not fit spare bedroom closet for more items.  But here's what I want.   Some of the items I have here and others I will post in upcoming look posts.
Shopping List:
1. New Sunglasses
Happily scored theses first thing last week at Nordstrom.   I have blond hair and pale skin, so they are an unexpected awesome.  "Franca," made by Kate Spade, they have a great green case and will serve me well into early fall.
What's not to love??

 
2.   Short sleeve cardigans
This is apparently the magical, American dream, because almost no one had them yet.  Not Nordstrom, not Coldwater, but I did score a couple of more casual short sleeve cardigans to layer over camis with more structured capri/ankle pants at Lane Bryant.  Both Eddie Bauer and LL Bean indicate they will have them by June, but by then, I will be on to my perfect sleeveless tops.
I *DID* find some great 3/4 sleeve tops, which will work well now and in the fall.

 I got this shrug in black and am thinking about it in pink (with a pink cami and skirt).  Surprisingly cute and flattering!!.

After trying on 857 of the drapey cardigans that are longer in the back than front (all of which were wildly unflattering), I found this.  PERFECT with a cami and slim short to ankle pants.  I have it in black and bright blue and have already worn the blue to a work function with success!!  Maybe I need it in pink??
Hot pink 3/4 sleeve Sejour from Nordstrom.  The pima cotton is amazing.  Thinking about black and blue.
3.   Dressy for Work Sleeveless tops
Our office is generally coolish in the front and murderous in my office.  Then something happens at about 3, and not matter how much cold, cold water I drink, I am hot and tired and mentally sluggish.  My response to this is sleeveless tops in the summer, but I worry that it might be too casual.  But I think I have a three part plan: (1) dressy, perfectly tailored, flattering sleeveless tops; (2) tan/firm/smooth arms (more below); (3) great statement bracelets and menswear watches to accentuate the arms and give them some oomf!!  (Bracelet post coming ASAP!!)  I will probably also grab a works with everything black 3/4 sleeve cardigan and leave it in my office and will definitely try a fashion fan for my desk.
From Coldwater (which I used to think was too Mumsy, but is actually a GREAT source for clothes if you work in an extremely conservative dress office).
Vince Camuto @ Nordstrom
Sejour @ Nordstrom (I have it in hot pink and cream already). 
4.   Great Arms
This is one part gym, one part diet, and four parts tan, firm, smooth, and even.  Here are some products I will be making sure I have on hand to get it done.
5.   New Summer Bag
I fear I will not get a new bag for summer because I love my current bag (Hi Bixby) and I simply cannot decide between color, shape, and texture.  I want the bag to be so what I am feeling right now (GREEN and fabric or woven leather), but I also want it to last for summers to come.  I might compromise and get one of Kate Spade's Bon Shoppers – which are much less expensive than a regular purse, but really fun and whimsical.  Or maybe I will try Michael Kors (et al) for something nower than now.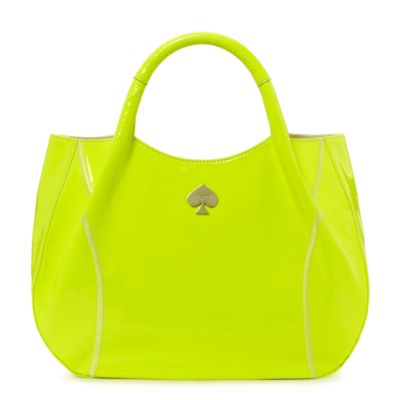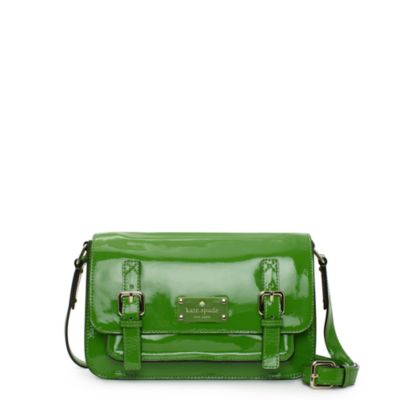 I want the green color on the yellow bag.  Rats!!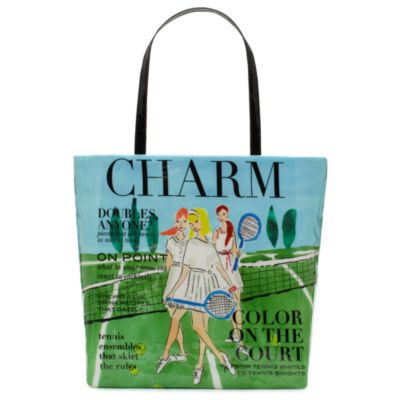 Kate Spade  Bon Shopper.  Solution???
Michael Kors clutch.  Some days, I could go with a smaller bag?
Kate Spade Urban Summer.  A bit like my fave Bixby bag and a bit not. Chic! 
I want to like these, but they are too precious for me.  I may have to wait for real summer to see what Kate is offering.

Maybe I should just break down and buy the Kate Spade astroturf bag?  
6.  Professional Crops, Capris, and Ankle Pants
Sejour @ Nordstrom
 Vince Camuto @ Nordstrom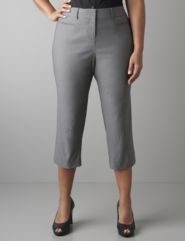 Lane Bryant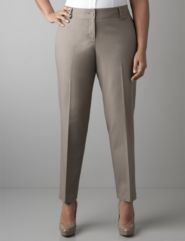 Lane Bryant

Lane Bryant
7.  The Perfect Short Sleeve Blouse or Tunic (or Dress!)
This is, as one Supreme Court Justice famously said, I know it when I see it situation

.  I'm not a t-shirt or polo girl, so these kinds of things are all about the inspiration I feel when I find the item.  I am drawn to very structured knits and flowing silk blend tunics, which makes shopping for me impossible!!
Double Coldwater
Vince Camuto @ Nordstrom 

Lane Bryant
 Coldwater Creek
And maybe a blazer or two that is not part of a suit, but just a great addition to any look?
8.  Clear Skin and Bright Eyes
Unfortunately, my amazing cleanser is only available at my favorite women-only, hippy, Webster Grove, MO spa.  But trust me, if you get a chance to try Skin Fitness,
GO FOR IT!!

 The product is amazing and lasts a year.
9.  Think Pink
Enough Said.  This is my signature color until fall, in everything!!  
Coldwater
10.  Wedges
If they could all be Jimmy Choo or Tory Burch, this problem would be solved quickly.  Instead I am hunting for medium to low wedges for work and maybe one pair of higher wedges for play.  I recently found a pair of tan Etienne Aigner peep toe wedges with wood sides at Marshalls on clearance for $24.00 and am debating a comfortable pair of black patent leather Vera Wang wedges at the Rack.  I see a DSW trip in my future.
Remind me again why I can't just wear Jimmy Choos and Tory Burch??
11.  Hair Tricks
I have very curly hair that I *try* to tame for the office with Bumble and Bumble's Straight processing and line, a blow dryer, and a flat iron.  But once summer humidity comes, I'm going to need all the hair accessories I can get to keep in sleek or curly and professional.  Even then, it's going to take a hope and a prayer.  ALWAYS looking for new hair products, accessories, and tricks.  At least I know these work!
I definitely need a conference with my hair stylist at Trim-A-Hair Salon in Kirkwood about summer updos for the office!!  Coming next — statement bracelets and bead it yourself to complete the sleeveless for summer look!!